Before the days of Digital DJing, Rane was a staple in the DJ booth. The best clubs had either a Rane mixer or a Pioneer DJM. The days of Serato came and Rane had a jump start. The Sixty-Two mixer, released in 2012, was a very compelling product. It offered full integration with Serato along with dual sound cards for seamless transition from one DJ to another. It was a transcendent offering in the DJ world and held its place as the Unicorn mixer until Pioneer released their DJM S series three years later.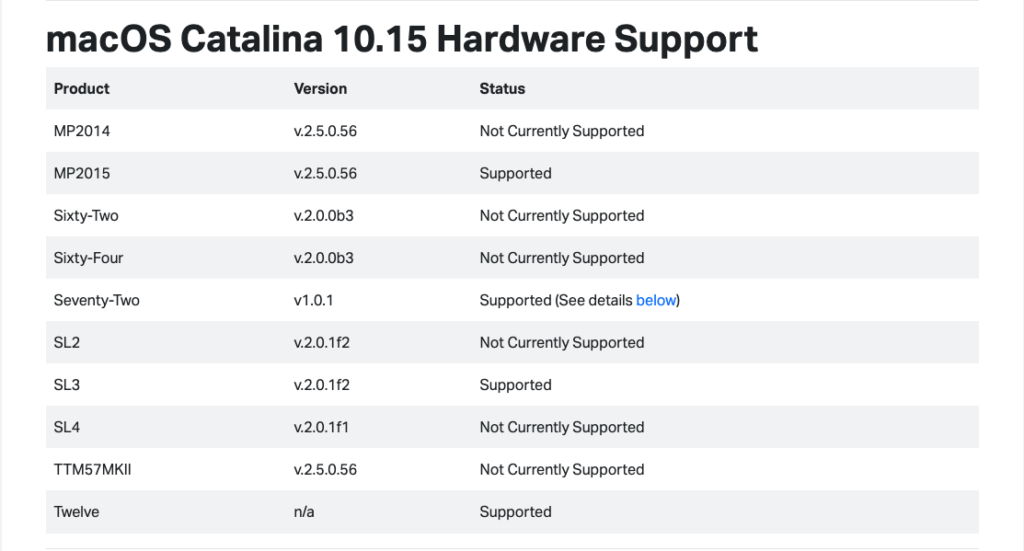 Rane has since released the Seventy series, a decent upgrade to the Sixty line, but it is their support policy that has me questioning their ability to remain an Industry Standard with the likes of Pioneer.
We purchased the Sixty-Two shortly after release in 2012. I have used it with several different computers with no problem. Audio professionals know that new macOS versions should be avoided until software is tested to work with the new OS. Sometimes this could take months, so I've adopted a system of staying one version behind. I have done this for years, but this year was different. macOS Big Sur was released, so I decided to look into upgrading my laptop from Mojave to Catalina. I discovered that Rane still hasn't supported Catalina with their older mixers/sound cards, and they likely never will. By contrast, the original Pioneer DDJ SX (which we also own) is still receiving updates to work with the newest OS. This was released around the same time as the Sixty-Two. It's a shame that Rane would let an $1,800 mixer receive 7 years of support and then kill it off.
I was left with two choices: Have this one piece of hardware dictate what OS i'm running, or upgrade my setup. I'm not going to let the Sixty-Two keep me stuck on an older OS, so I'm now in the market for a newer product that will work for me. The end of support on a perfectly good Sixty-Two has left me pretty salty towards Rane, so Pioneer will be the brand that we will be transitioning to, at least they support products that aren't their most recent models.
I hate to Rane on your parade, but Rane, you just lost a loyal, long-time customer.